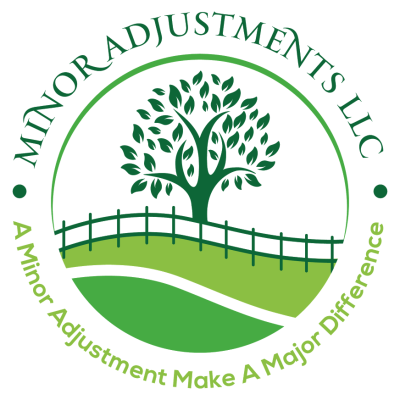 Our Landscaping and Tree Services!
With many years of proven excellence and reliability in the Maryland's home improvement industry, Minor Adjustments LLC stands out as the trusted name homeowners rely on to get the best value for their money on all their landscaping, hardscaping, and tree services needs.

As a licensed contractor in the State of Maryland, we serve the needs of customers in Washington DC and surrounding areas throughout the state of Maryland.


Landscape Design and Installation
Residential/Commercial Landscape
Irrigation
Trees and Shrubbery
Patios, Walkways, Retaining Walls
Low Voltage Lighting,

Fire Pits
Sod, Clean-ups
Site Grading for proper water control, Seeding
Water control Systems,
Pvc piping underground
Tree Services, Stump removal,
etc.
hardscaping, paving,
stamped concrete 35 colors
Use of PVC piping which is hands down more effiecient and reliable
As you read through our list of services, please keep in mind that landscape management services are categorized in many ways. If you require a service that is not on this list of offerings for Minor Adjustments LLC, please let us know.
Design and install your dream today or do it in phases. Superior service and a superior landscape for a fair price.
Here at Minor Adjustments LLC we are truly passionate about the work we do and it shows in the top quality results we deliver. Committed to providing total customer satisfaction with each home we work on, we see to it that we closely coordinate with our client every step of the way to ensure that all our services are aligned with their vision for their home. No matter how big or small your tree services or other home improvement needs may be, you can always be sure you're getting the best value for your money each time you come to the seasoned professionals here at Minor Adjustments LLC!
​Our services include, but are not limited to:

- Concrete Pavers
- Foundation landscaping
- Fence work design and installation
- Tree services (tree removal, tree trimming, stump grinding, debris clearing, cleanups, and more)
- Hardscaping design and installation
- Water control systems design and installation
- stone patio landscaping, and more!

To find out more, please leave us a message or give us a call today!